How many holes do you need in a mirror for fixing?
Usually 4 but on larger pieces 6 or more may be required. We can advise you on what is sufficient for the size of glass.
What other options are there for securing a mirror?
We stock a special mirror adhesive.
Silver Mirrors
Our silver mirrors are manufactured by applying a reflective coating to the glass panels. The reflective coating, silver is coated on the back of the surface. It is this coating which produces the reflection. Layers of waterproof paint are applied on the back surface of the glass which perfectly resists acid and moisture.
All our silver glass mirrors are tested and checked for quality ensuring they are perfect for your application. The surface quality is examined for scratches, unevenness and ripples.
Silver glass mirrors provide clear and actual images. The material is fairly durable and is widely used in furniture, decorative products and in bathrooms.
Antique Mirrors
Our antique and distressed mirrors are produced to the highest standard and made to look as authentic as possible. These mirrors are perfect to use as kitchen splashbacks, feature wall, bathroom splashbacks and in furniture. We have the ability to produce different antique effects such as etch sandblasting the mirror which produces a highly diffused effect. We stock silver, bronze and Morena.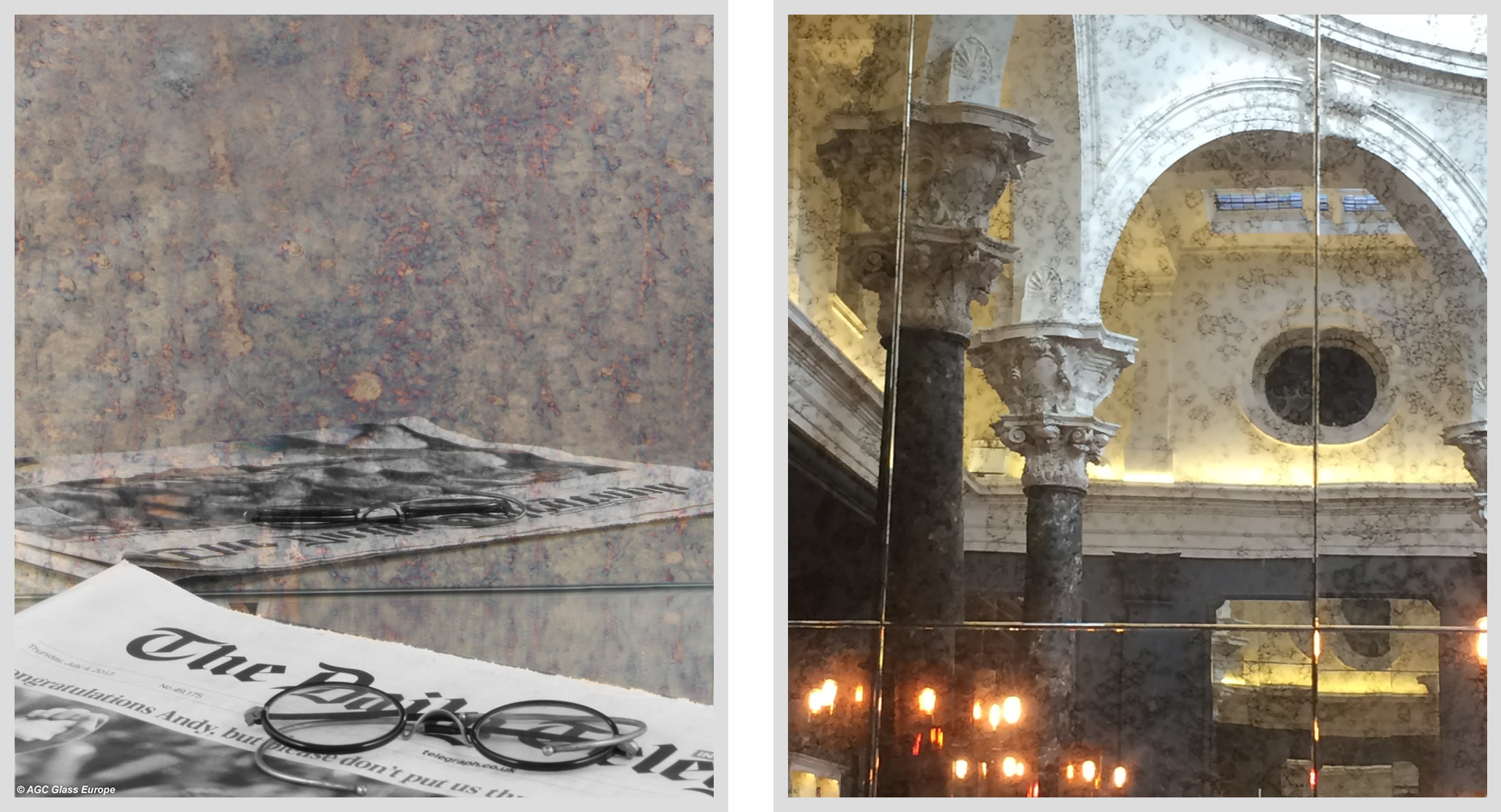 Coloured Mirrors
We stock a wide variety of bespoke coloured mirrors products. Coloured mirrors work well as decorative items, splashbacks & furniture applications. We stock several colours including blue, bronze, green, grey and peach.
As with all our glass and mirror products we adhere to the highest standards and quality with perfection being our goal.